What a day for the library!
We extended our opening hours on 26 November to support the Bedale Christmas festival and as a direct result, we signed up 25 new members.
We also had 11 children signing up for the Christmas reading challenge on the first day, so all in all a very busy day for our volunteers.
Oh, and the Prime Minister popped in as well to say hello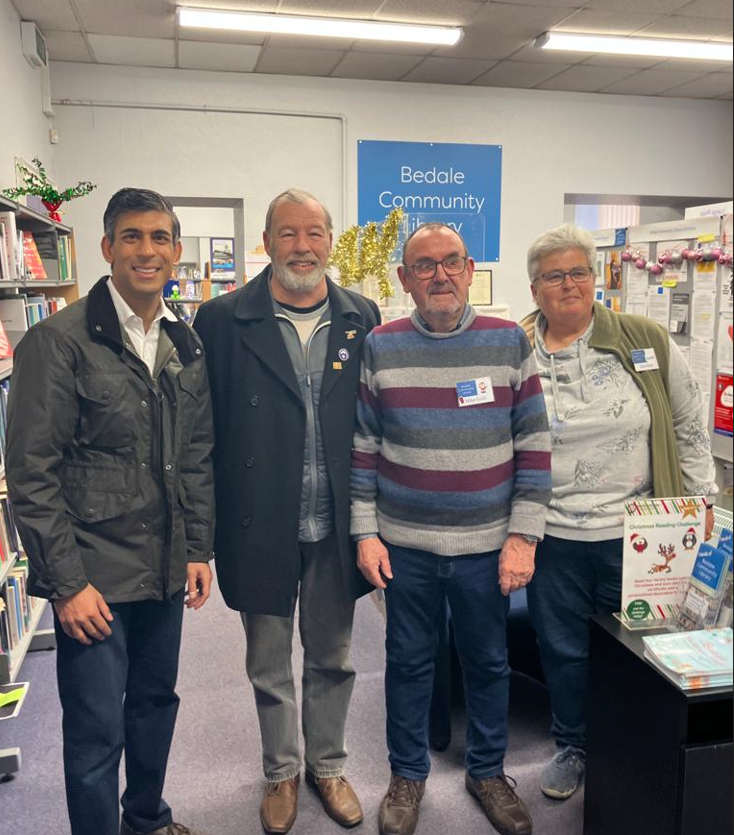 Published: 28/11/2022 Published by: Bedale Community Library
Return to News Page.