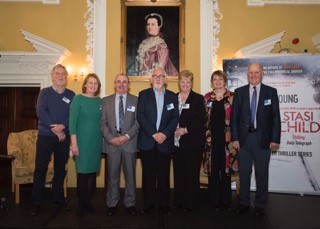 Bedale Community Library became a registered charity in January 2017 with the charity number 1171085.
The current Trustees
Andy Hallett (Chair)*
Sarah Maude (Secretary and Volunteer Co-ordinator)
Alan Shinkfield
Michael Evitt (Equipment and Capacity Manager)*
Jenny Barrie (Events)
* Included in the seven trustees were appointed in November 2016.
Vacancies
We are looking to recruit more trustees, particularly a new treasurer. Alan's goal from the outset was to ensure that the Library had a firm and robust financial basis on which to operate, develop and flourish and he feels that this has been achieved and will be stepping down from the role in the near future. We also require a new leader for the Friends of Bedale Community Library as Susan will be retiring from the role this year.
Other vacancies include
Publicity and marketing
Social Media
Children's Activities.
If you are interested please contact us to arrange to come into the library for an informal chat with a trustee.
You can contact the trustees via committee@bedalecommunitylibrary.org.uk or write to them c/o Bedale Community Library, Bedale Hall, North End, Bedale, DL8 1AA.