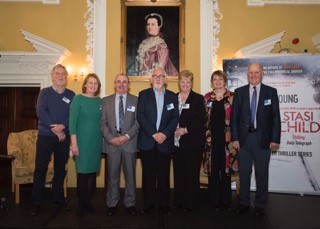 Bedale Community Library became a registered charity in January 2017 with the charity number 1171085. Seven trustees were appointed in November 2016.
Andy Hallett (Chair)
Pam Macklewain-Hallett (Secretary)
Alan Shinkfield (Treasurer)
Susan Perkins (Friends of Bedale Community Library)
Jon Dewhirst (Volunteer Co-ordinator)
Michael Evitt (Resident)
Elizabeth Bostock (Marketing)
You can contact the trustees via committee@bedalecommunitylibrary.org.uk or write to them c/o Bedale Community Library, Bedale Hall, North End, Bedale, DL8 1AA.