Don't miss the talk and craft session by Johliene Wiseman about baby elephants. Elephant Antics is on Wednesday, 16 August, 2 pm — 3 pm. Places are limited. Please reserve a place at the Library. £1 per child. Proceeds to the elephant charity that Johliene supports.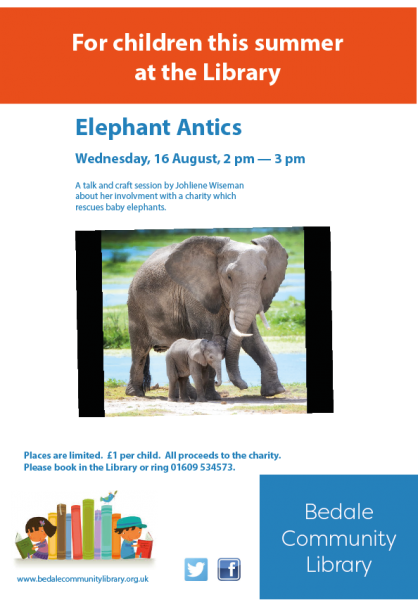 Published: 10/08/2017 Published by: Bedale Community Library
Return to News Page.