Don't miss an evening with critically acclaimed historical crime writer, Imogen Robertson, at Bedale Hall on March 1 at 7pm. Leaflets in library or email committee@bedalecommunitylibrary.org.uk
Three-time nominee for the Crime Writers' Association Historical Dagger Award, Imogen has published a series of novels about detective duo Westerman and Crowther set in the 1780s. She is Darlington-born and now lives in London.
All proceeds from this event will go towards the Library.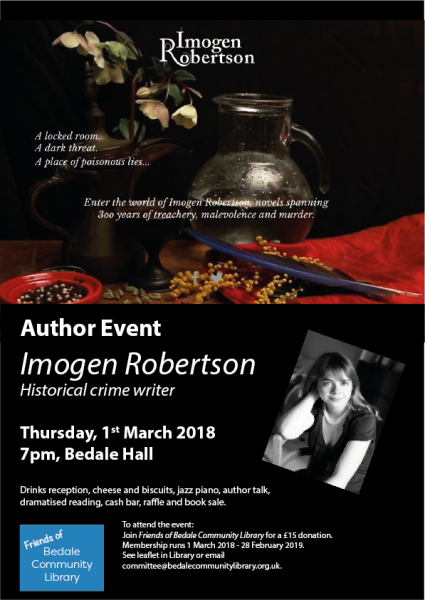 Published: 09/01/2018 Published by: Bedale Community Library
Return to News Page.