We are delighted to hear that Maggie and Nathalie, who were Bedale's librarians for many years, have been presented with a Community Award. Well done and well deserved. Maggie (right) and Nathalie (left) are pictured here with Bedale's Mayor, Christine Mollard.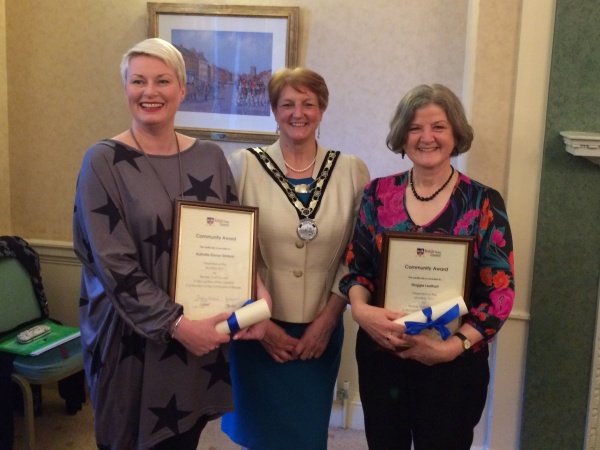 Published: 03/05/2017 Published by: Bedale Community Library
Return to News Page.