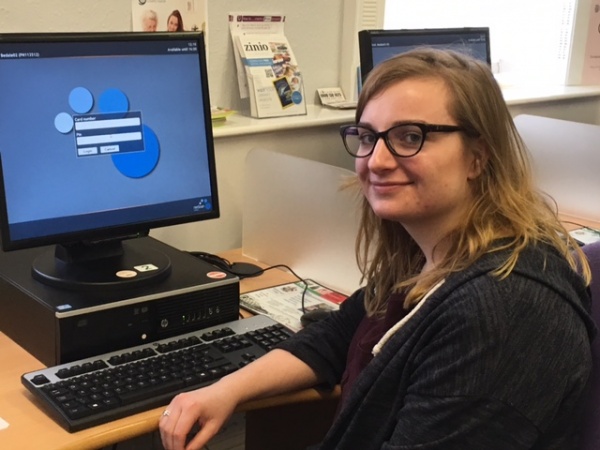 We are delighted to welcome Dutch student and IT whizz Laura van den Heuvel as a volunteer at Bedale Community Library. She will be with us until the end of June. Laura writes: 'I am a 22 year old student from the Netherlands. I am studying to become an English teacher at the University of Applied Sciences in Utrecht. At the moment I am in my second year and have been giving the opportunity to go abroad for 10 weeks to improve my English fluency. Before I started my study to become a teacher, I studied computer science. I know my way around computers, so if you have questions about anything, please don't hesitate to ask! I'll be happy to help.'
You can book an IT help appointment with Laura by ringing the library on 01609 534573 or pop in during opening hours.
Published: 01/05/2017 Published by: Bedale Community Library
Return to News Page.