Every Tuesday in May between 10,30am and 12noon, you can drop in to the Library for free IT support. Laura van den Heuvel, our Dutch student volunteer, is there to help. Whether you want to set up an email address, organise your photos on your iPad or learn how to Skype your friends and relatives, you will benefit from Laura's IT experience and expertise.
Alternatively, one-to-one IT sessions with Laura can be booked at the Library until 24 June.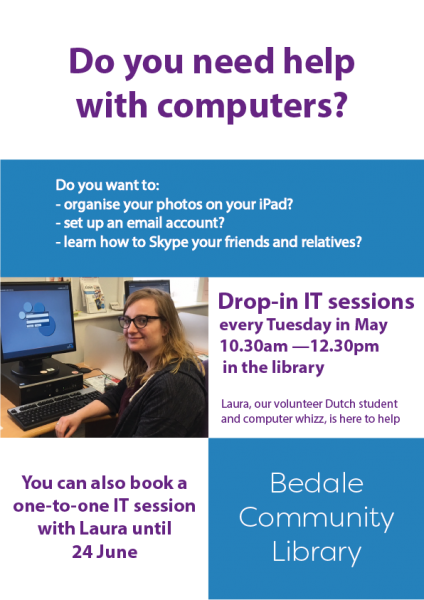 Published: 01/05/2017 Published by: Bedale Community Library
Return to News Page.