A free Introduction to Computing course will be held on 21 June between 9,30 am — 11.30 am in the Conference Room at Bedale Hall. The course is being organised as part as the Festival of Learning week and will be run by LIbrary Volunteer Norman Hazlewood. Sign up in the library. All welcome, including beginners. Places are limited to ten.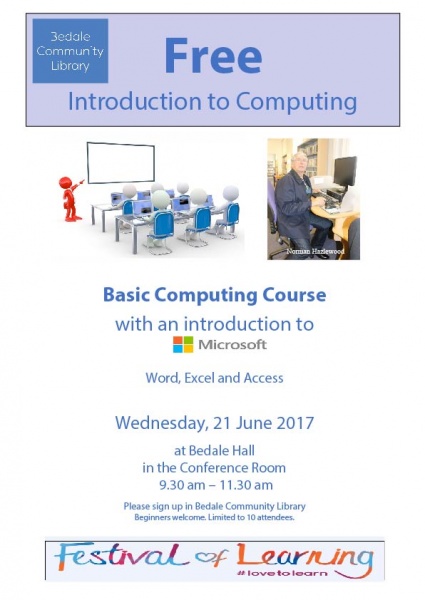 Published: 26/05/2017 Published by: Bedale Community Library
Return to News Page.