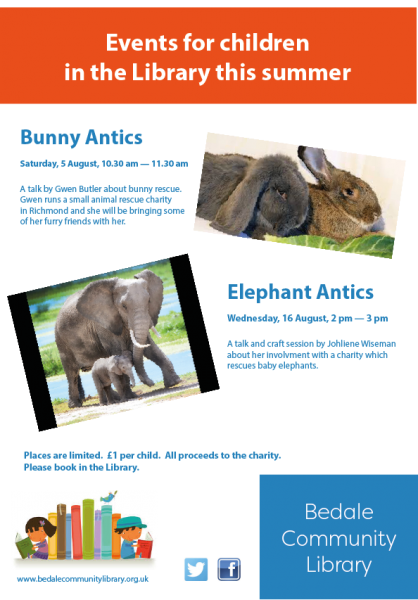 There will be two animal talks at the Library this summer for children. Bunny Antics on Saturday 5 August, 10.30 am — 11.30am and Elephant Antics on Wednesday, 16 August, 2 pm — 3 pm. Places are limited. Please reserve a place at the Library. £1 per child. Proceeds to the animal charities.
Published: 18/07/2017 Published by: Bedale Community Library
Return to News Page.