Laura van den Heuvel, a student from the Netherlands, leaves us this week after ten weeks as a volunteer in Bedale Community Library. She writes:
As part of my studies (I am studying to become an English as a second language teacher in the Netherlands), I had the opportunity to travel abroad for 10 weeks to improve my English skills. Since my boyfriend has relatives nearby, they told me the local library in Bedale was going to be run by volunteers starting in April. I sent Jon, the volunteer co-ordinator, an email telling him I have a degree in computer science and that I'd love to help out at the library. Within a week, everything was taken care of, and on Tuesday morning, April 18, I started my first day at Bedale Community Library. I've been welcomed with open arms, and I have absolutely loved the 10 weeks I've been here. I have learned a lot, about volunteering, how the library system works and I have learned how grateful people are when you spend a few hours of your time helping to keep the library open. Within a week, I became a familiar face in the library and everyone knew me as the "IT-wizz student from the Netherlands". Everyone has been extremely kind to me, and accepted me in their little community "family".
I loved doing the IT drop-ins and the one-to-one courses. Not every week was as busy as the other, but I liked being able to help people with the questions they have.
The past few weeks I've been mostly keeping to the background and helping volunteers if they have questions, since they will have to do everything themselves after I leave on Saturday after 10 weeks!
I am absolutely sure the volunteers do great!
Laura van den Heuvel, June 2017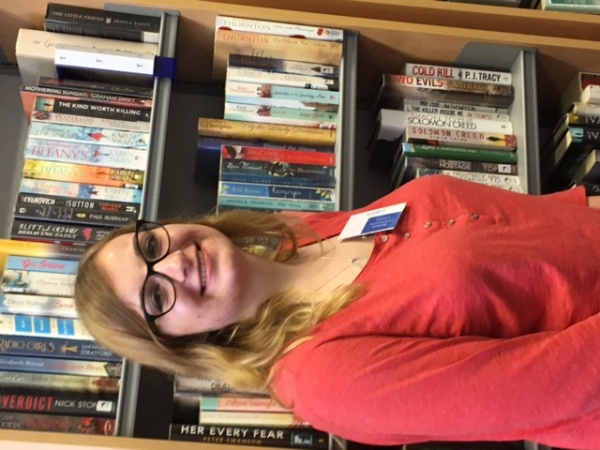 Published: 22/06/2017 Published by: Bedale Community Library
Return to News Page.