Library Volunteers Norman Hazlewood and Chris McGee are offering IT help sessions at the Library this spring. Bring your laptop/phone/camera with you or just come along. Appointments can be booked in advance at the Library or just drop in. It's free and all are welcome.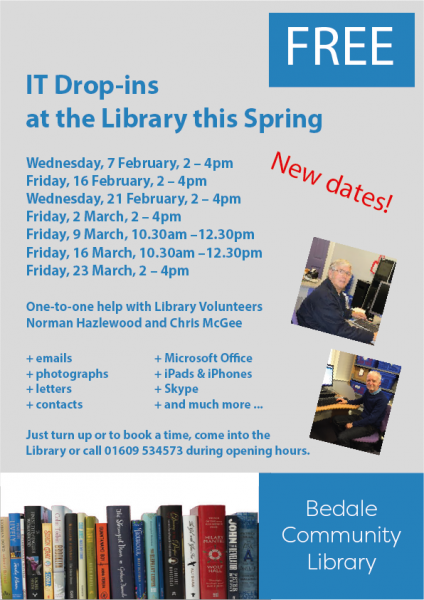 Published: 30/01/2018 Published by: Bedale Community Library
Return to News Page.