It is Yorkshire Day today and celebrations are already well under way here in Bedale. We have sorted out some Yorkshire based books from our used book collection. Why not pop in, say hello and pick up a bargain?
Also for sale today are some titles from local author David Kirby. Enjoy your day and we'll see you soon.
😊 — at Bedale Community Library.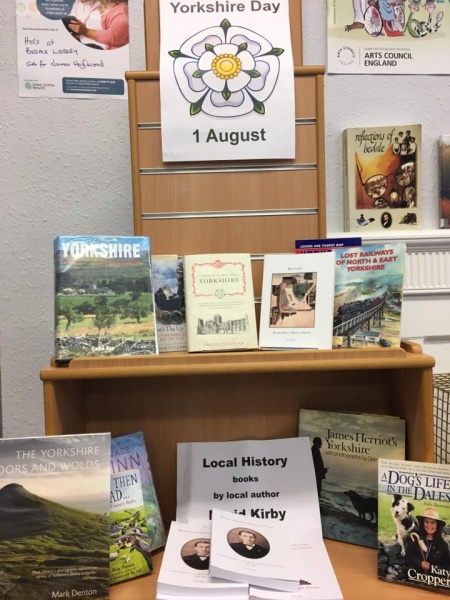 Published: 01/08/2017 Published by: Bedale Community Library
Return to News Page.