Need help with IT? From September Computer/IT drop in sessions are being offered in the library FREE for those just starting or people who wish to learn more.
Ist and 3rd Wednesday of every month - 2.30 - 4pm.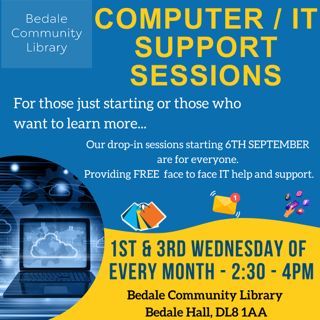 Published: 19/09/2023 Published by: Bedale Community Library
Return to News Page.